You are hereCalendar / Sunday am Terrey Hills > Towlers Bay ride
Sunday am Terrey Hills > Towlers Bay ride
---
Note that this ride is
Cancelled
.
When:
Sunday, 18 March, 2012 - 07:00
Come Rain or Shine:
I'll be there, no matter what the weather.
Terrey Hills Fire Station, Yulong Avenue, Terrey Hills, New South Wales
Early Sunday morning ride with a couple of mates.
Duckholes > West Head Road > Towlers Bay (all the way to the water) > West Head Road > Centre Track
Awesome ride - approx 30 kms with some decent climbs on the return leg. Track drains well even after rain.
See you there - the more the merrier.
Cheers, Hans
==================
Happiness is a warm shock.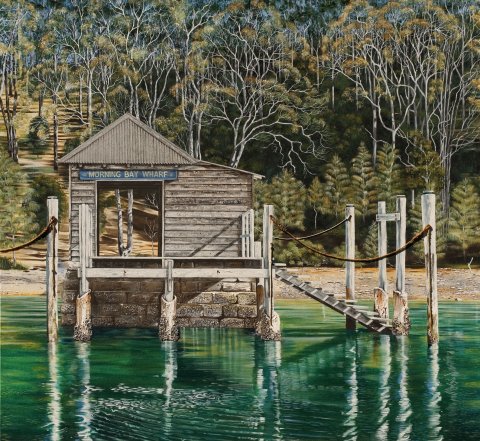 Sarina's painting of Towler's Bay/Morning Bay wharf....
Hans
Were you there and have a story to tell?